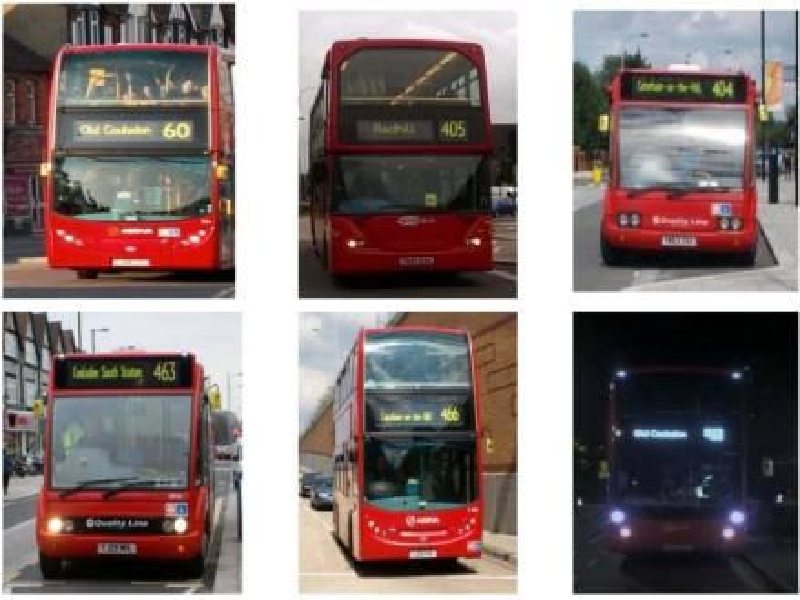 Coulsdon is in the Greater London Area and local bus services in Coulsdon and the surrounding area are operated by London Buses part of Transport for London (TfL). The Mayor for London also has responsibility for people travelling to and from London and TfL also operates cross boundary services into Surrey such as routes 166 & 405. These are operated as though they are London Buses and London fares apply including Travelcard and Bus Pass which are valid for the whole route as far as Redhill and Epsom.
The Coulsdon area : Has eight London bus routes these are made up of four trunk routes 60, 166, 405 and 466 all serving Croydon. Three local routes 404, 434 and 463 and one night route N68 which operates a 24-hour service in conjunction with route 60.
Route 60 : Old Coulsdon, Coulsdon, Purley, Brighton Road, Croydon, MaydayHospital, Thornton Heath, Pollards Hill and Streatham Common. Operates from 04.45am until 1.00am
Route 166 : Epsom (daytime) Banstead, Woodmansterne, ChipsteadValley, Coulsdon, Purley, Brighton Road, and Croydon. Operates from 06.30am to Midnight
Route 405 : Redhill, Hooley, Coulsdon, Purley, Pampisford Road, and Croydon. Operates from 06.30am to 11.30pm
Route 466 : Caterham on the Hill, Old Coulsdon, Stoats Nest, Purley, Brighton Road, Croydon, Shirley Park, AddingtonVillage. Operates from 06.00am to 1.00am
Route 404 : Caterham on the Hill, Caterham Drive,  Old Coulsdon, Rutherwick Rise and Coulsdon. Operates from 07.00am to 7.00pm Monday to Saturday .
Route 434 : Rickman Hill, Coulsdon, Woodcote Valley Road, Purley, Kenley, and Whyteleafe South Station. Operates from 7.00am to 8.00pm 434 now runs on Monday to Sundays and has anew timetable www.londonbusroutes.net/routes.htm
Route 463 : Coulsdon South Station, Coulsdon, Clock House (the Mount), Wallington, Beddington Lane, Pollards Hill and Mitcham Eastfields. Operates from 06.30am to 12 Midnight.
Route N68 : Old Coulsdon, Coulsdon, East Croydon Station, Upper Norwood, Elephant and Castle, Waterloo, Holborn and Tottenham Court Road. Operates from 11.30pm to 04.30am
More information tel. 020 7222 1234    www.tfl.gov.uk/tfl
Timetables : London Buses provide information on all stops. They do not provide individual Timetables they only provide the time of the first and last bus and service pattern. However, if you would like an individual timetable for a particular route these can be down loaded from the following web site :
www.londonbusroutes.net/routes.htm
Other Services : Croydon
Croydon Accessible Transport (CATS)
Provides information and advice on accessible transport in Croydon and other London Boroughs. They also provides low cost accessible minibuses for use by community groups, organisations and individuals in the London Borough of Croydon.
Telephone: 020 8665 0861 (enquiries)
Telephone: 020 8683 1800 (bookings)
Fax: 020 8665 1972
Email:
www.transportforall.org.uk/community/serviceusers/croydon
Other Services :  Surrey County Council
The Netherne Community Bus is now up and running between Netherne and Coulsdon South station Monday to Friday and can now be used by non-Netherne residents. The fare is £1.50 (Concessionary passes are not valid). Bus leaves Netherne Drive at 7:10 am; 7:50; 8:25 and 9:10am (return to Netherne about 7 mins later). It leaves Coulsdon South at 5:30pm; 6:05pm and 7.00pm (buses start from Netherne about 10 mins earlier) a later bus may be added in the near future.