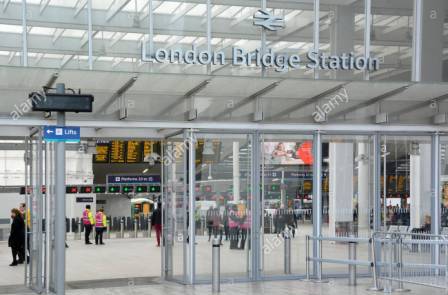 From Monday 29th August 2016
Part of the new Concourse underneath London Bridge opens with a new Entrance from St Thomas Street.
Southeastern Charing Cross Trains will now call again at London Bridge for Waterloo East and Charing Cross. Except in the reverse peak flow where there will be no trains from Charing Cross and Waterloo East to London Bridge  between 08.00 and 09.15 and in the evening there will be no trains from London Bridge to Waterloo East between wand  16.30 and 18.00. Cannon Street services will no longer call at London Bridge until January 2018.