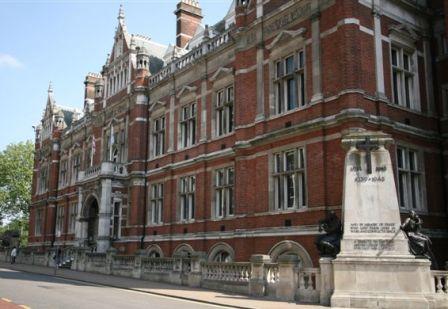 The London Borough of Croydon is the Borough which serves Coulsdon. Pictured here is the Old Town Hall, which is much prettier than the old Taberner House or current Bernard Weatherall House where most of the administration for Croydon is carried out.
You can contact them 24 hours a day, 7 days a week
Latest editions of the "Your Croydon" newsletter can by found online. Here you can get news of what the Council is doing, and hear about what's on in Croydon.
Reporting problems to the Council or having your say
You can report the following directly to the Council:
abandoned cars
graffiti
noise nuisance
potholes in the road
faulty street lighting
planning enforcement
problems with trees, grass verges, or parks
waste not being collected or strewn about
if you are a Council Tenant, housing repairs and more
More information about services can be found by using the subject links below:
Housing
Parking, Streets and Transport- https://www.croydon.gov.uk/transportandstreets
Have your say on:
Consultations –  The Council often asks for your opinions on policies and decision they are taking about services and your local area.  You can find out what consultations are currently running and see how to take part by visiting –
Councillor Surgeries –  all councillors have monthly surgeries at which you can talk to then in confidence about decision that the Council has made that affect you – www.croydon.gov.uk/councillors
ON LINE SERVICES
Do it On-Line. For the full list of Council On-Line Services follow this link: – http://www.croydon.gov.uk/doitonline/
A to Z of Services http://www.croydon.gov.uk/atoz/