Alison Sleight and Eric Jenkinson are joint editors of the Review.
Below is the front cover of  at typical Review, which is different for each edition.  If you have a story or article that you think would be of interest, please contact Alison or Eric who will be delighted to see it.  –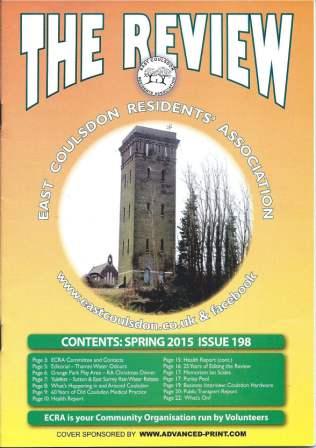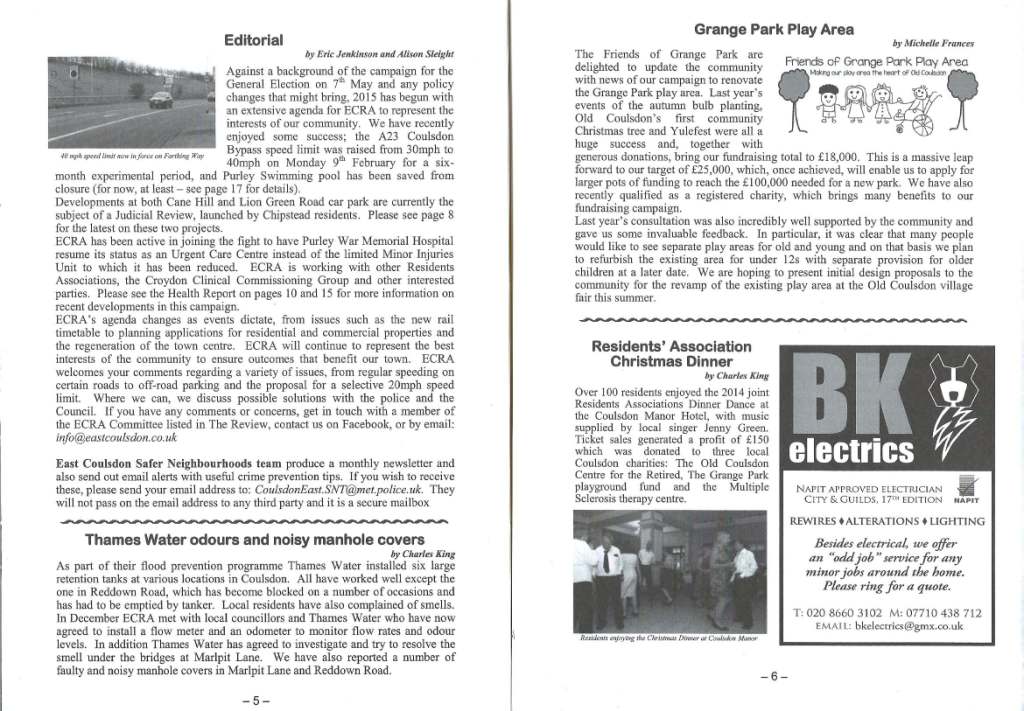 1
2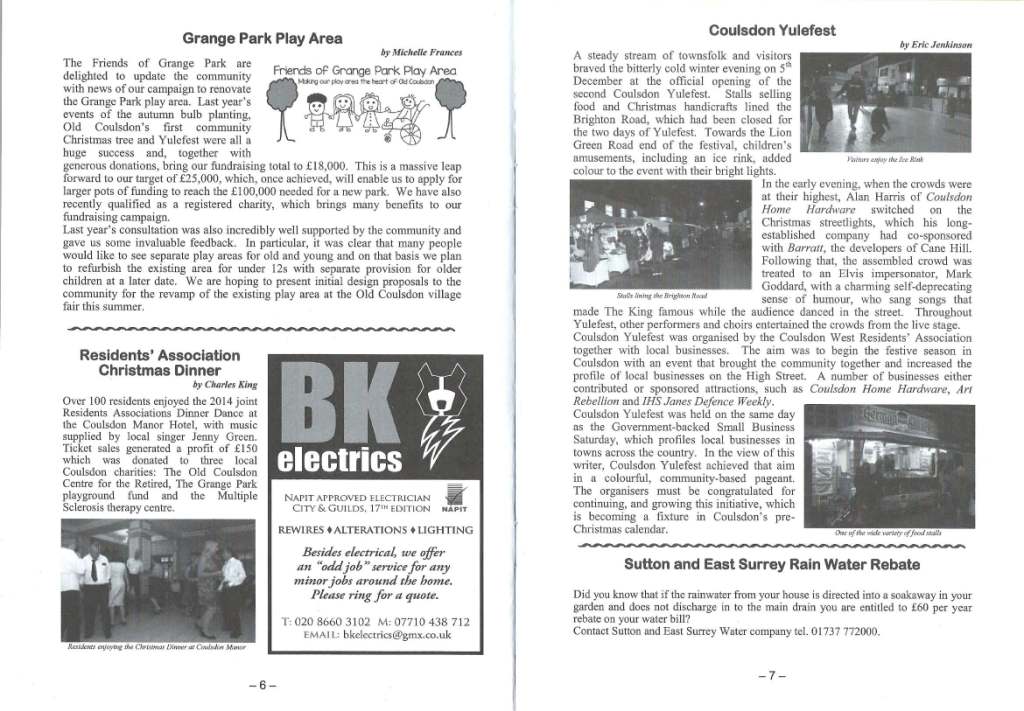 3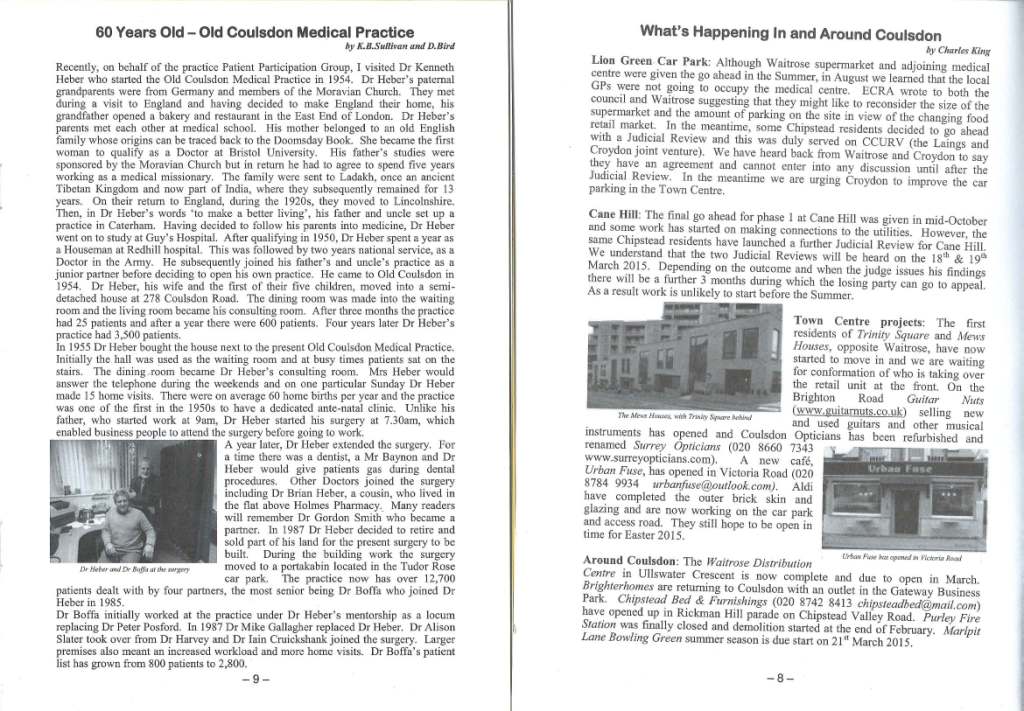 4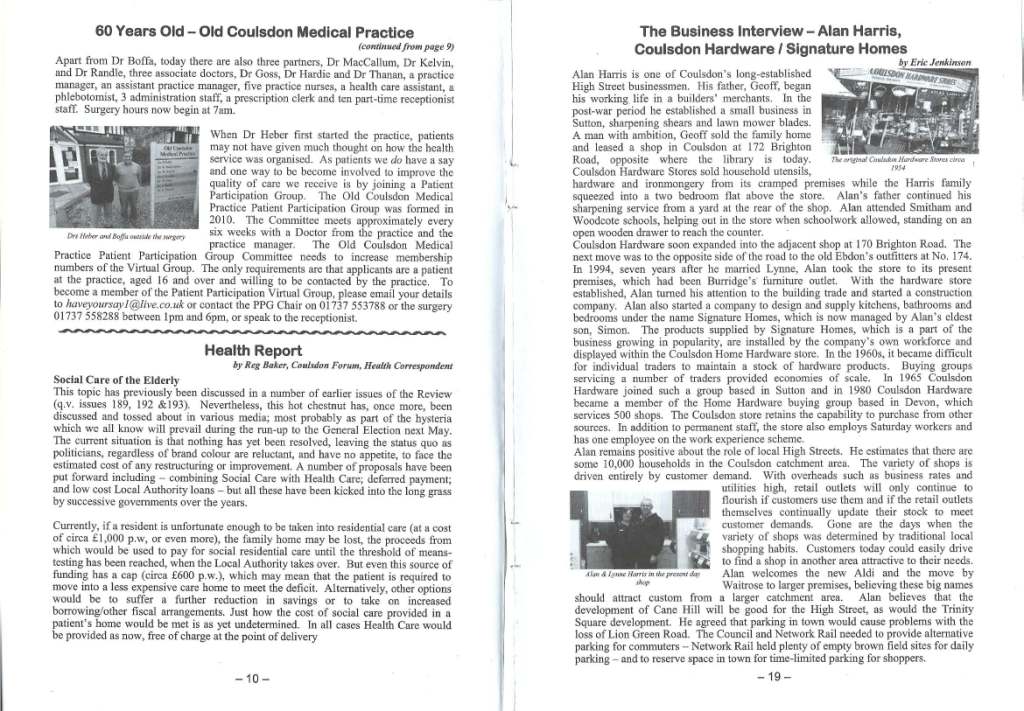 5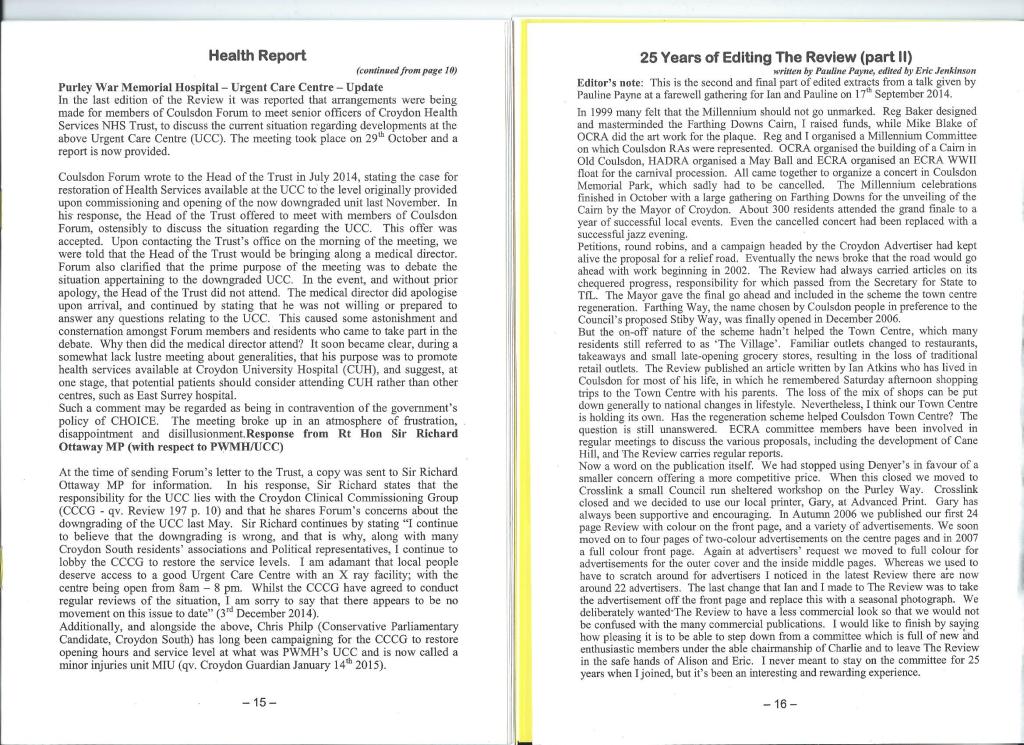 6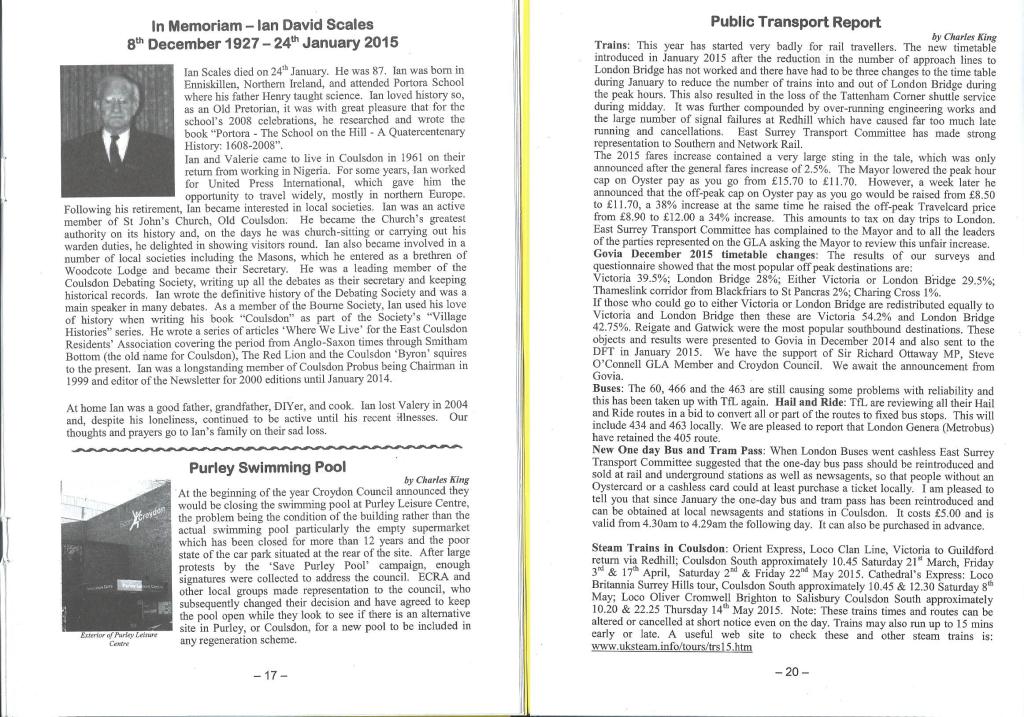 ADVERTISING
The ECRA newsletter, The Review, is distributed quarterly to over 2000 households in East Coulsdon four times a year and to the Committees of the other local Resident's associations in the area. Copies are also available in the Coulsdon Town Centre and Bradmore Green Libraries, and at Coulsdon South Station.
If you would like to advertise in The Review or on the website, please contact us