The ECRA newsletter, The Review, is published 4 times a year, delivered to all members. Copies are also available in the Coulsdon Town Centre and Bradmore Green Libraries, and at Coulsdon South Station.
The Review usually includes local news, travel information and articles on topics of local interest.
Alison Sleight and Eric Jenkinson are joint editors of the Review. If you have a story or article that you think would be of interest, please contact Alison or Eric who will be delighted to see it.
Advertising: If you would like to advertise in The Review please contact Alison.
---
PDF versions of the Review from 2022
Coming soon
---
PDF versions of the Review from 2021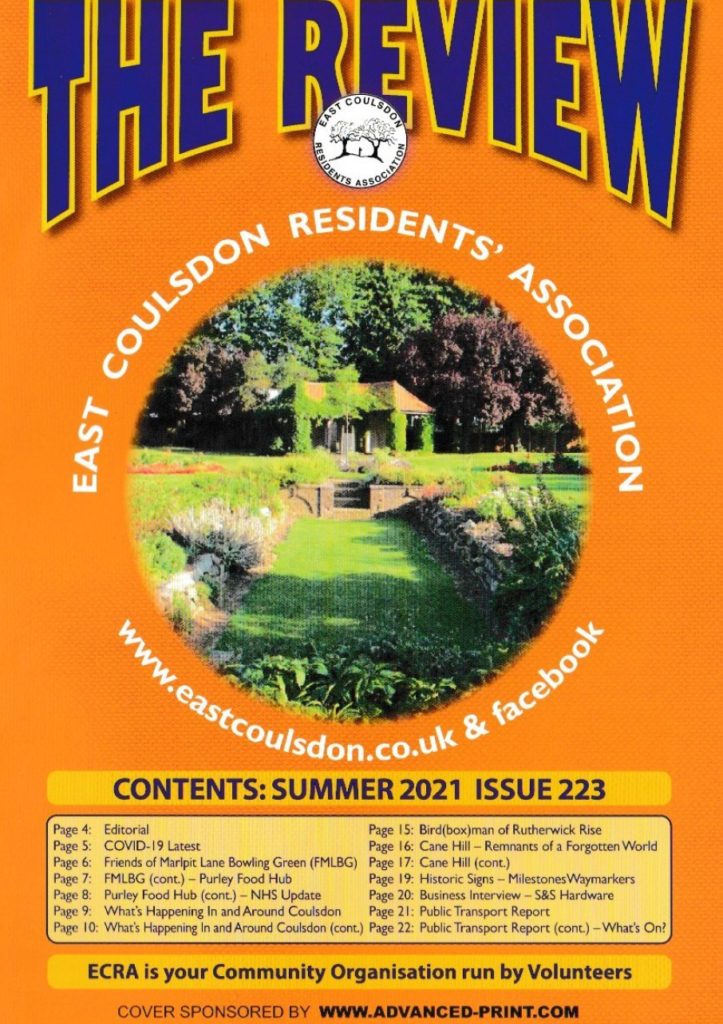 PDF versions of the Review from 2020
---