THE REVIEW
ARTICLES FOR THE REVIEW
Articles that appear in the April Review below
Pauline Payne was a committee member of ECRA from 1990 and took over the production of The Review in 1991. She retired from both ECRA and editing The Review in 2014 and passed to Alison Sleight and Eric Jenkinson who are now joint editors.
Below is the front cover of  at typical  Review which is different for each edition and shows the quality of the type of contents which there is in our magazine.  If you have a story or article that you think would be of interest, please contact Alison or Eric who will be delighted to see it.  –
RECRUITMENT
Should you wish to get involved with ECRA as a Committee Member, Road Stewart or helper we will be very pleased to hear from you.  All of these people are volunteers who will appreciate any help you can give.  Please contact  Charlie King the Chairman. or one of the Committee Members or e-mail eastcoulsdon.co.uk .
The AGM is on 13th June 2018 at Cameron Church, Old Coulsdon at 7.30 p.m.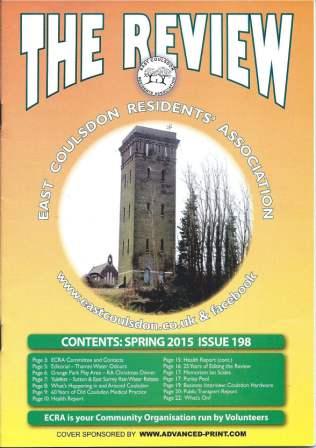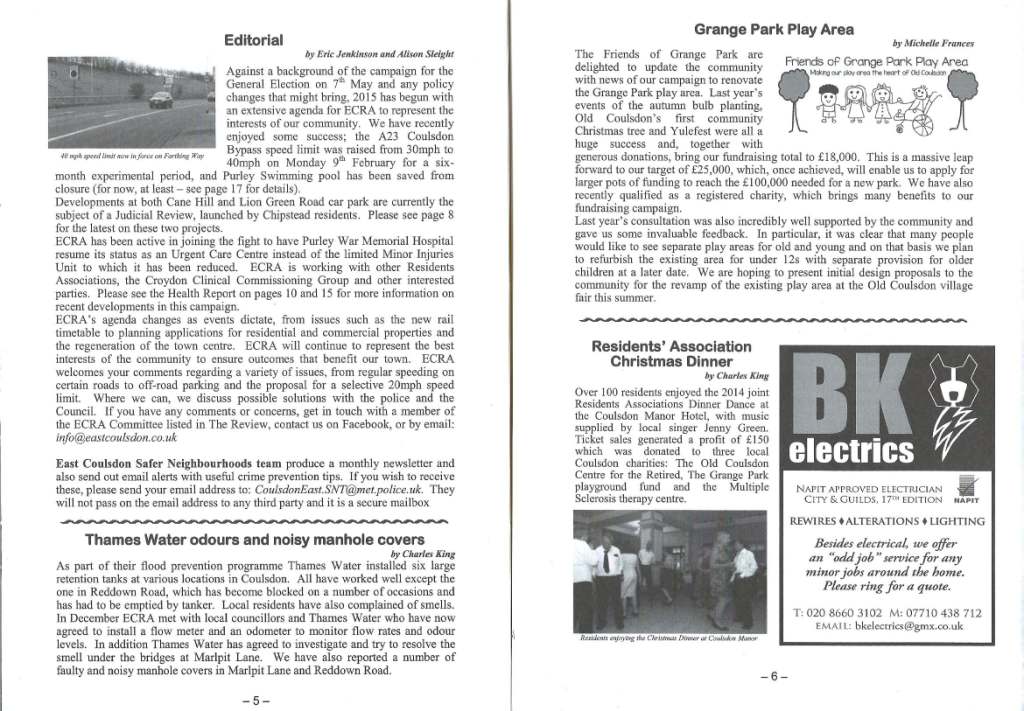 1
2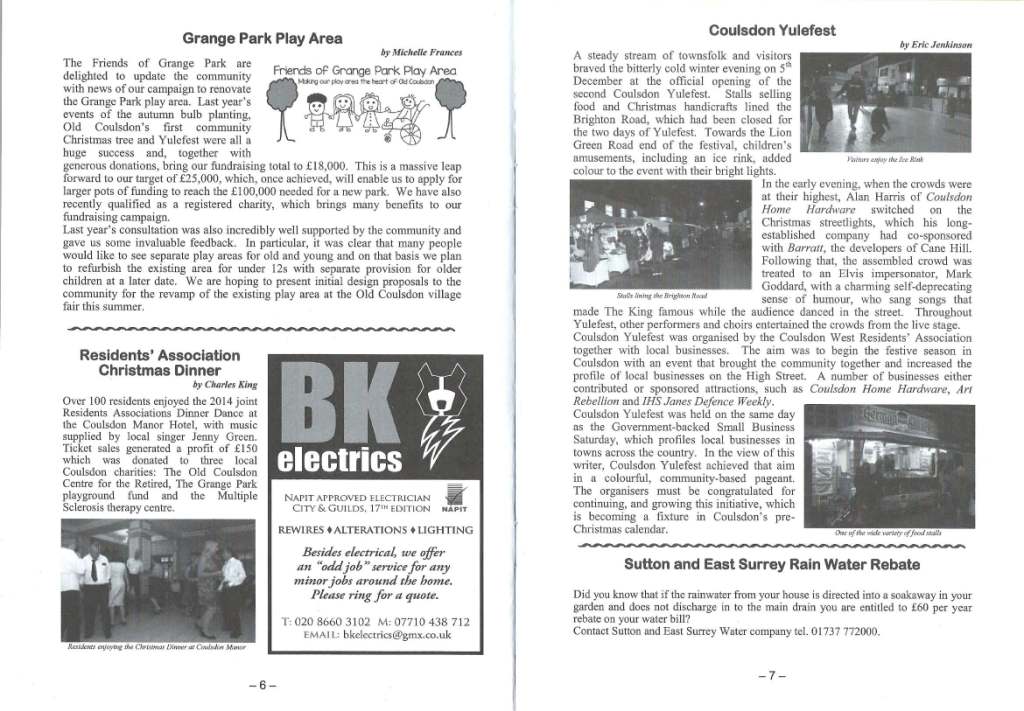 3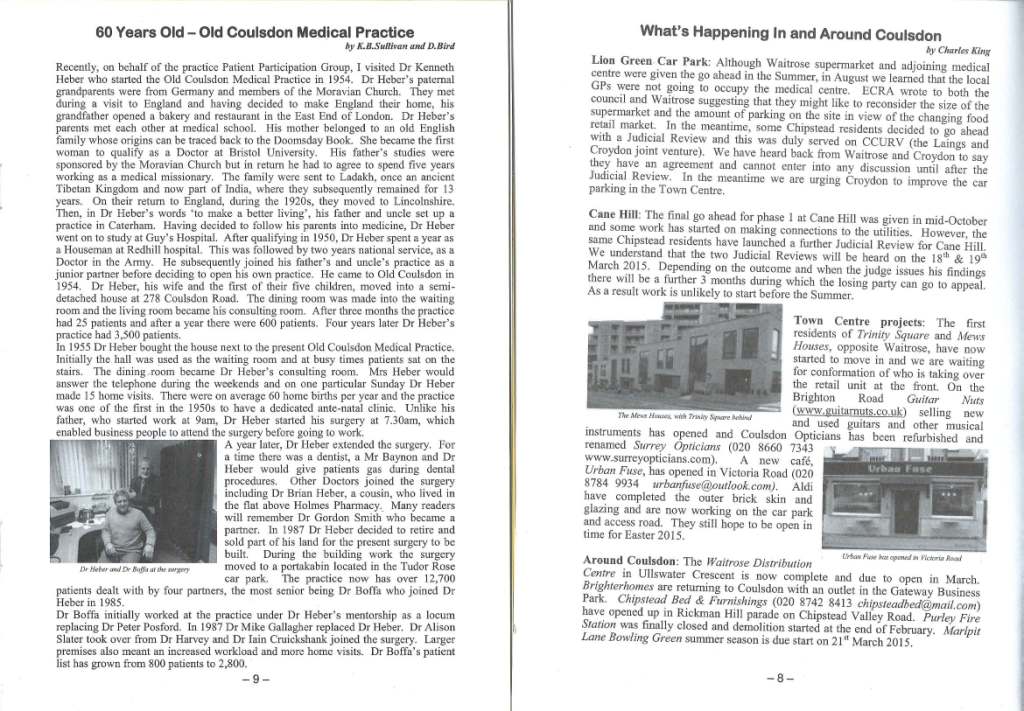 4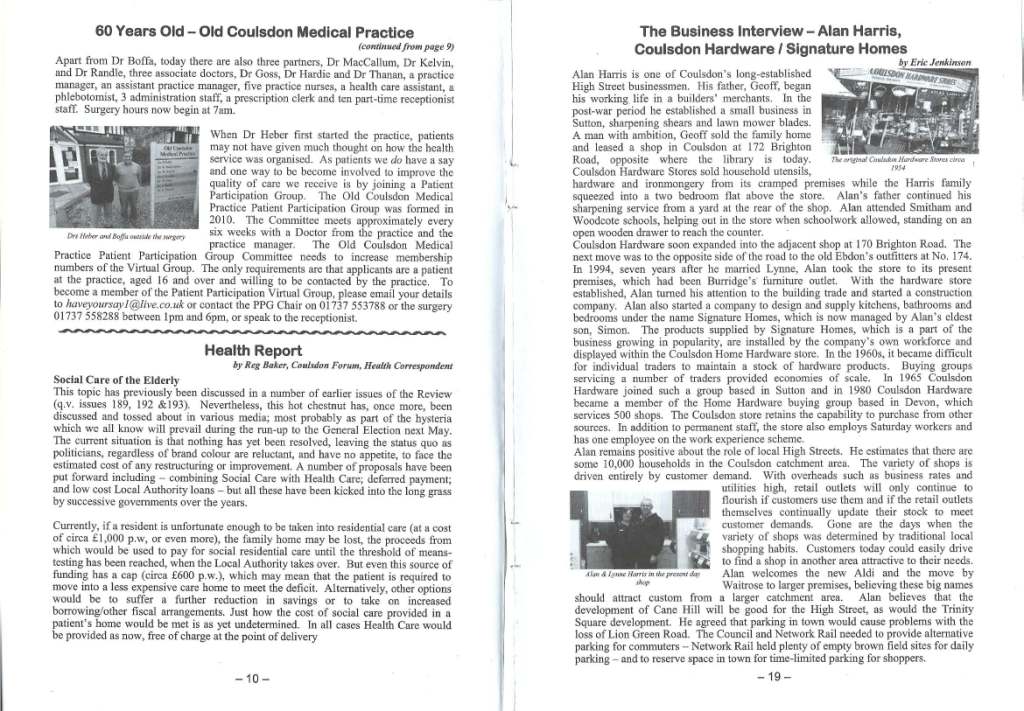 5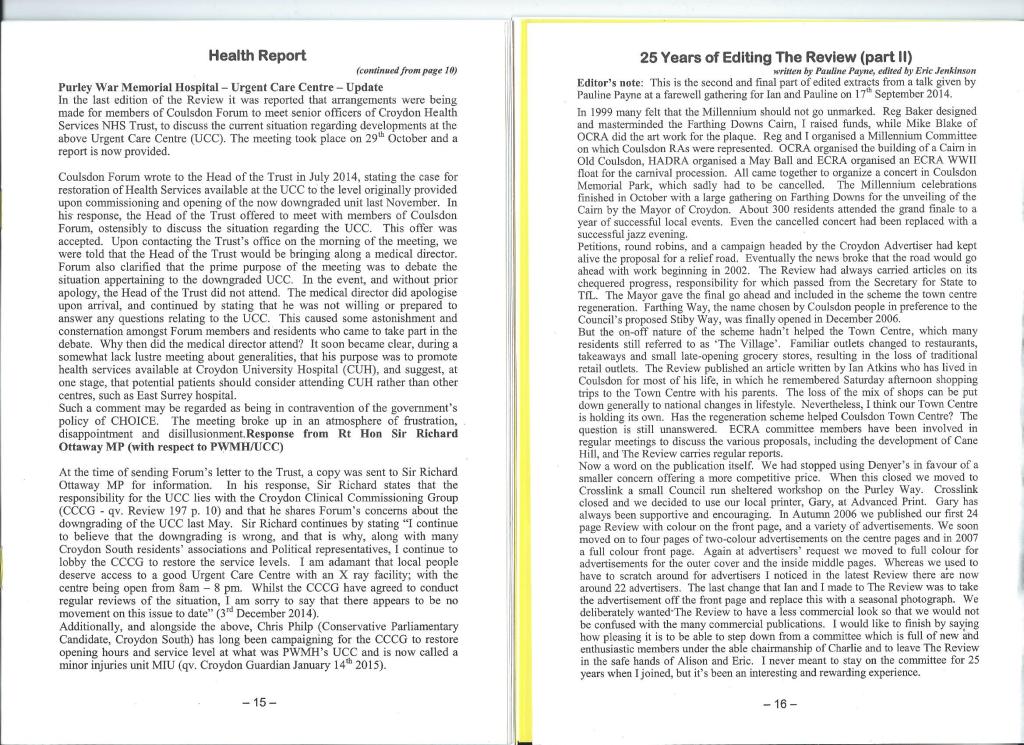 6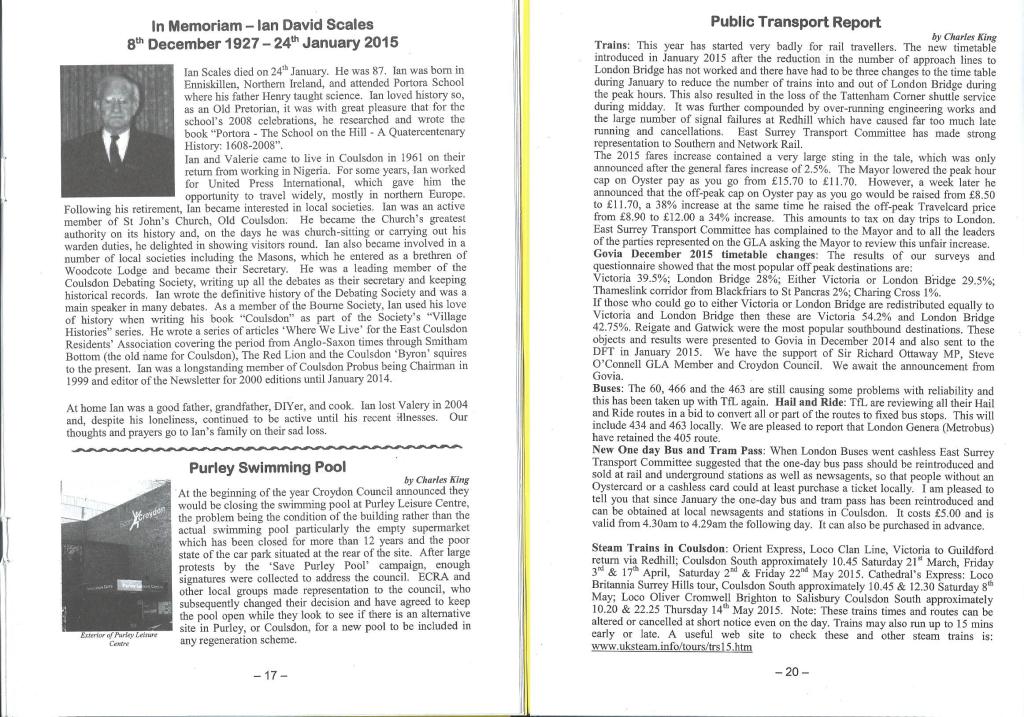 ADVERTISING
The ECRA newsletter, The Review, is distributed quarterly to over 2000 households in East Coulsdon four times a year and to the Committees of the other local Resident's associations in the area. Copies are also available in the Coulsdon Town Centre and Bradmore Green Libraries and at Coulsdon South Station.
If you would like to advertise in The Review or on the website, please contact our Review Editor, Pauline Payne the Editor of The Review  who will be delighted to discuss the layout of your advertisement and sixing. The current rates are:
Colour Advertisements: quotes available individually
Telephone: 01737 554449
E-mail: